For our summer 2017 issue, The Capra Review is proud to present works by photographer Ron Tarver and filmmaker Amy J. Wright. Although two decades separate their work, both Tarver's photo series "The Long Ride Home: The African American Cowboy Experience in America" and Wright's short documentary Legacy explore the lives, landscape and culture of black cowboys in urban settings. In the interview that follows, they speak about their respective projects, processes and experiences.
Legacy
by Amy J. Wright
The Long Ride Home: The African American Cowboy Experience in America
by Ron Tarver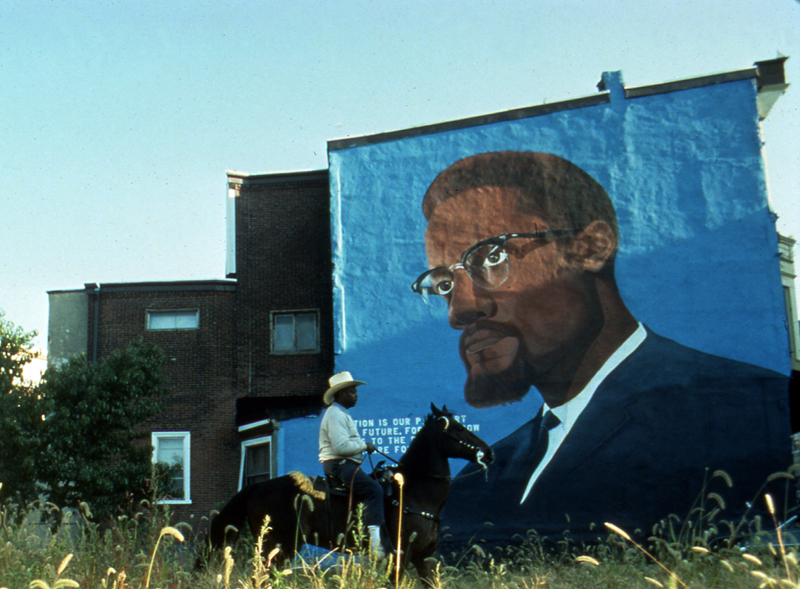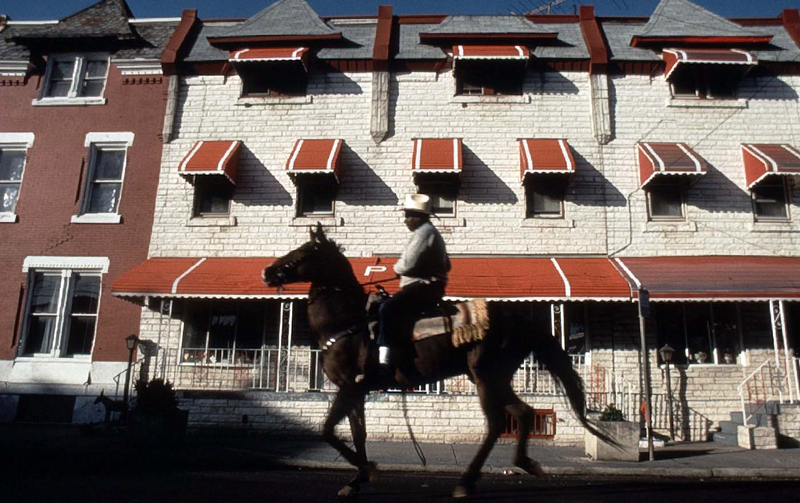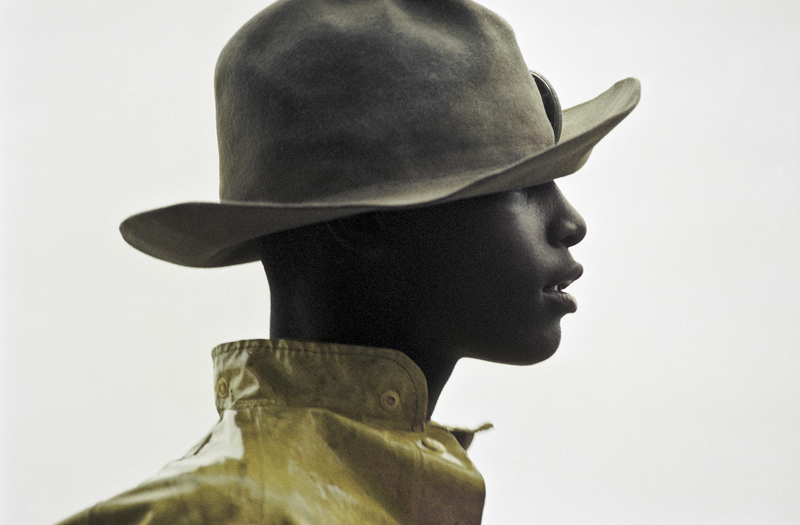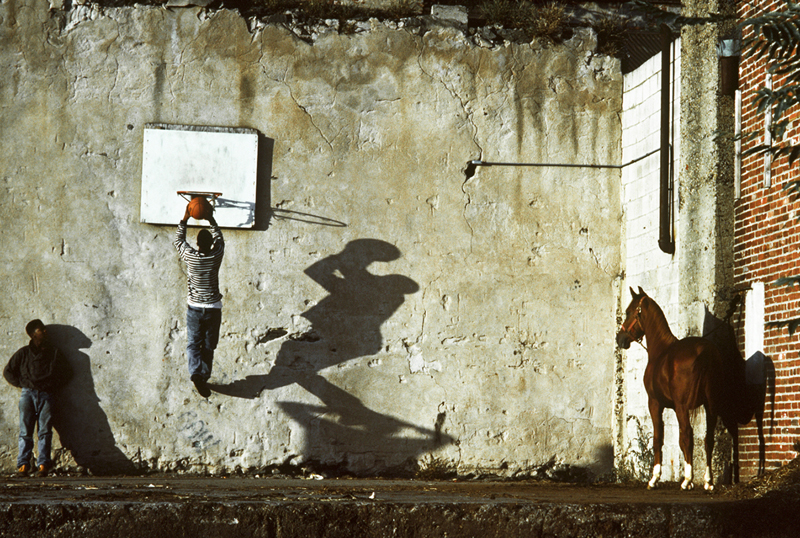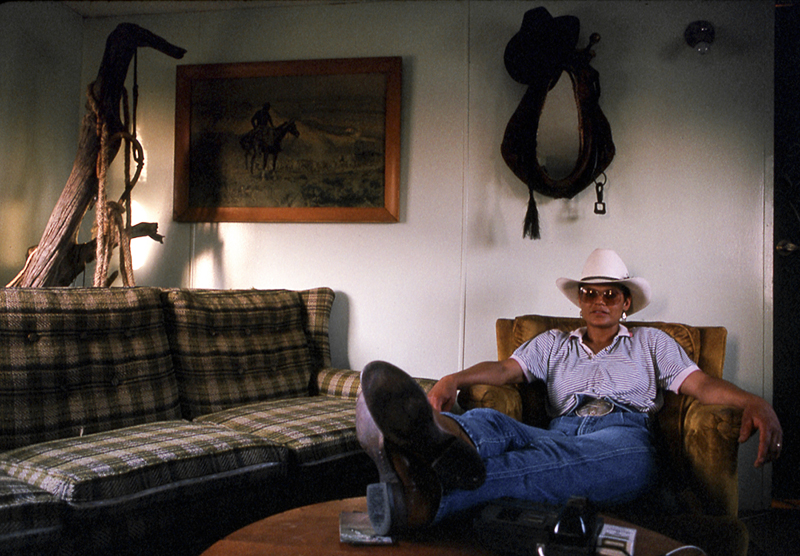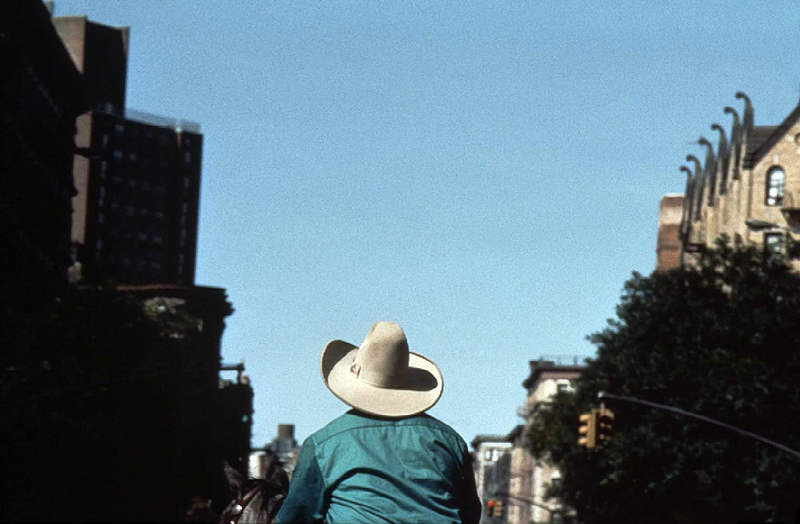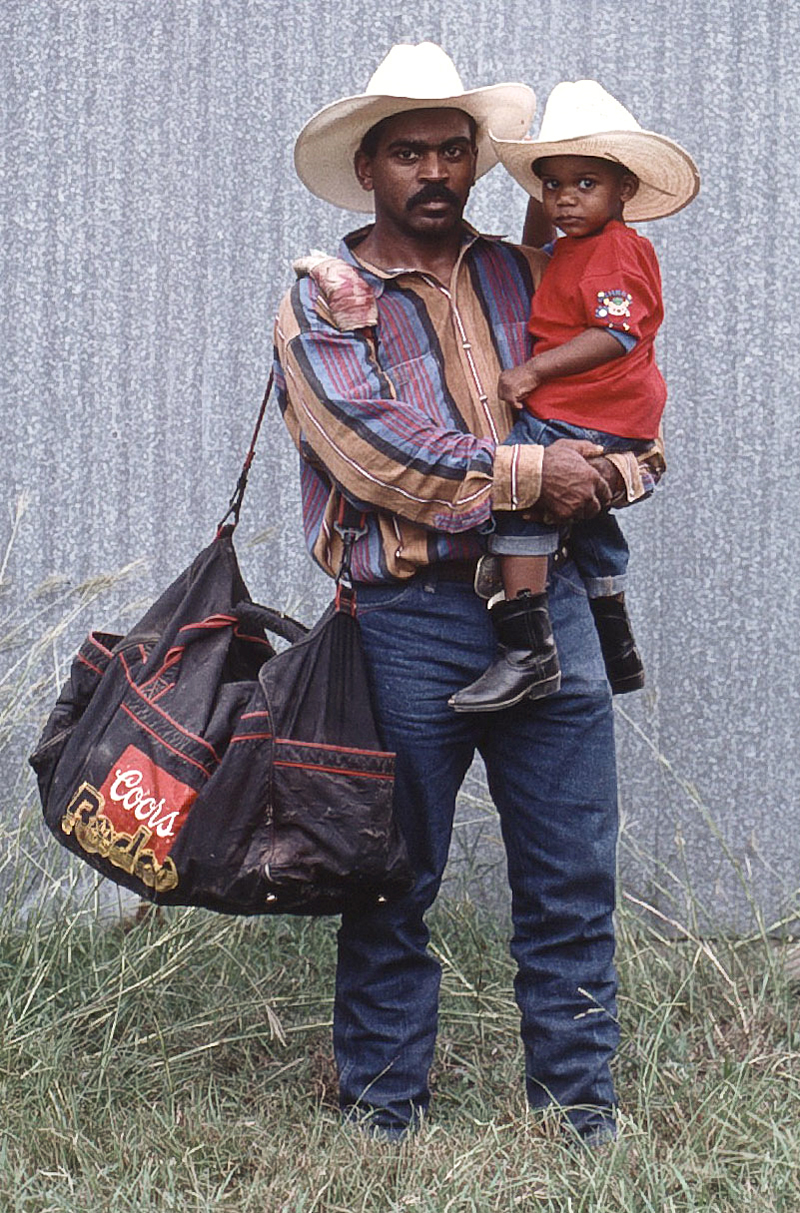 INTERVIEW
Amy Wright: I grew up in Oakland, California, going to the Bill Pickett Invitational Rodeo every year of my childhood, and always learned about black cowboys in urban landscapes, such as Philly and Compton. It was just by chance that I happened upon The Federation of Black Cowboys in Brownsville (Brooklyn), which brought that interest back for me. How did you first become interested in the topic?
Ron Tarver: I grew up in a small Northeastern Oklahoma town called Ft. Gibson (named after an 1824 pre-Civil War military installation— an actual fort). My grandfather was a working cowboy in the 40s, driving cattle from ranches near Ft. Gibson to Catoosa, around 50 miles north near Tulsa, where they would be shipped away. Members of my family have ranches and work cattle. In fact, last week I had dinner at my cousin's 60 acre ranch in Oklahoma. So, I have always been aware of black cowboys since they were such a large part of growing up.
AW: As I began researching and filming, I was saddened, but not surprised at how many people, both black and white, did not know about the existence of black cowboys, or had simply never considered it. What factors do you believe have impacted awareness or lack thereof?
RT: I think the mystique of the cowboy has been shaped largely by Hollywood. John Wayne, shows like Gunsmoke and Bonanza, had more to do with the shaping of the idea of the cowboy than actual fact. How many shows can you count (Blazing Saddles agreed) that show blacks in the role of the heroic cowboy herding cattle and taming the West? There aren't that many.
Cowboy work was not and still isn't glamorous. It requires long days and short nights. On one of the large Texas ranches I photographed, one of the retired black cowboys told me they worked from "Can't to Can't"— meaning can't see before the sun came up and can't see after the sun went down.
I believe the work you are doing along with others is bringing the subject into some sort of balance. Although I also believe people will see what they want to see so it may take a while for black cowboys to get their due. I started my project over 20 years ago with the intent to do a book. In the 90s, when I approached editors in New York, I was told there was no such thing as black cowboys. Never mind I had over 1000 rolls of film to prove otherwise. Even after National Geographic ran the images on their website for 10 years, a book is still a hard sell. There's a lot of work left to do.
AW: In the process of filming, Rabbit (25) reveals that over the years, most of his peers within the culture are elders. Though Momma states that some kids in the organization have stayed through their 20's, the youth presence seems to be severely lacking. Do you think there is an appeal, if any, for young people to join these organizations?
RT: There could be an appeal. I think it all depends on curiosity, especially if the young person is not accustomed to the lifestyle. These organizations do have benefits that go beyond the lifestyle though. They teach responsibility, ownership and leadership skills. When I was in school, there was the 4H club, which offered similar possibilities, but it took the guidance of adults to steer me to it. Maybe it should be up to the older members of these organizations to guide young people to them.
If you go to the Midwest, where I'm from, young people are involved with raising livestock and doing farm chores. There it's not a matter of joining an organization — it's just what you do.
AW: Months after filming, I learned that The Federation of Black Cowboys lost the lease on the property due to rising costs in NYC. It has since been purchased by an organization that does animal therapy for adults with disabilities. In light of this development and other factors such as gentrification that other similar organizations may face, what's the future of urban cowboys? What do you think is needed to preserve the legacy?
RT: We faced similar problems in Philadelphia. One of the larger stables where I photographed, called the White House, that housed dozens of horses is now a shopping center. It's sad. I've lost contact with the members of the club, but you can bet they didn't relocate to a facility that suited their needs like the White House. I guess the answer is to keep young people involved is some way. It's like anything else, young people are the key to preserving any legacy.
AW: In your photo series, the urban landscape is very prevalent- there's a clear integration of the cowboys in the community. I actually found it very difficult to convey that the Federation was, indeed, in Brooklyn/East New York, as it is somewhat separate from the city and there are very few, if any visual markers that place it in NYC. Was this your experience documenting cowboys in Philly, or did you find that the cowboys were organically integrated?
RT: The group I followed were very integrated into the fabric of the city. They would ride down city streets, stage impromptu parades, and were always present along the trails of city parks.
AW: What do you think motivates urban cowboys to maintain horses and cowboy culture specifically within an urban landscape?
RT: The "urban" part of being a cowboy is who they are — no different from an Oklahoma cowboy or a Texas cowboy. I think urban cowboys maintain horses in the city because that is where they live. Their motivation is the same as any other cowboy. Simply the love of horses and the lifestyle.
Ron Tarver is Instructor of Studio Art, specializing in photography at Swarthmore College. He has a BA from Northeastern State University in Journalism and Graphic Arts and is a MFA candidate at the University of the Arts in Philadelphia. Tarver is a 2001 Pew Fellow and shares a 2012 Pulitzer Prize with the Philadelphia Inquirer where he was a photojournalists for over 30 years.
He has co-curated the exhibitions April Saul: Our American Family and Bruce Cratsley: Shifting Identities, with Andera Packard, Director of the Swarthmore List Gallery. Recent lectures include The Photography of Charles Dodgson for the Rosenbach Museum and a lecture on the exhibition "Look Both Ways: Art at the Crossroads of Abstraction and Representation," at the Woodmere Art Museum in Philadelphia. He serves as a trustee for the Philadelphia Photo Arts Center in Philadelphia.
Tarver has received grants from the National Endowment for the Arts, the Pennsylvania Council on the Arts, as well as an Independence Foundation Fellowship. His photography has been exhibited nationally and internationally in over 30 solo and 50 group exhibitions and is included in many private, corporate, and museum collections, including the Philadelphia Museum of Art, Woodmere Art Museum, The State Museum of Pennsylvania in Harrisburg, Oklahoma Museum of History, and the National Museum of American Art of the Smithsonian Institution in Washington, DC. He is co-author of the book We Were There: Voices of African American Veterans, which was accompanied by a traveling exhibition that debuted at the National Constitution Center in Philadelphia. His work is represented by galleries in New York, Atlanta, Seattle, and Philadelphia.
amy j. wright is a filmmaker based in Brooklyn, NY and is originally from Oakland, California. After working as an educator, she attended The New York Film Academy, where she completed the Documentary Conservatory program. She is driven by social justice issues and hopes to uplift and empower marginalized people through documentary. Legacy made its world premiere at The Brooklyn Academy of Music New Voices in Black Cinema Film Festival. It has since screened at The Coney Island Film Festival, DOC NYC, and at The Obama White House during the March on Washington Film Festival where it won grand jury prize for Best Emerging Documentary.